cPanel Joins DigitalOcean Marketplace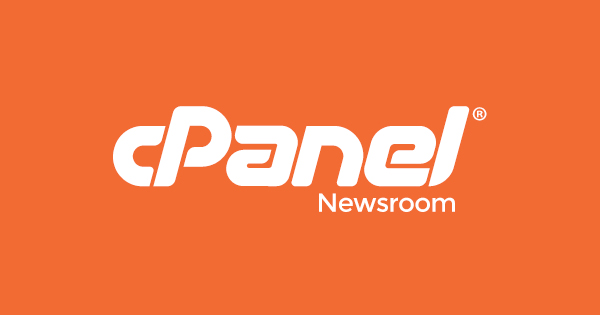 Texas – March 2019 cPanel, the Hosting Platform of Choice, is excited to be part of a brand new platform to connect developers with the applications they need: DigitalOcean Marketplace. Launched today, this is the first partner-led offering by DigitalOcean, making it easier for companies like cPanel to deliver their solutions to developers on demand.
Marketplace presents DigitalOcean
customers with a focused ecosystem of partner-built 1-Click Apps —
pre-configured software and infrastructure stacks running on DigitalOcean. By
listing cPanel & WHM solution on Marketplace, we make it even easier for
DigitalOcean to provide its community of 3.5 million developers with the
services, components, and tools necessary for modern app development.
"DigitalOcean's highly-performant Developer Cloud, coupled with
the power of cPanel & WHM's automation will help administrators, and
developers host the applications their customers want more efficiently than
ever before," said Eric Ellis, cPanel's Vice President of Customer Experience.
"This historic partnership is also a huge step forward for the thousands of
developers who work with cPanel & WHM and already use DigitalOcean. We've
enjoyed using DigitalOcean over the years to benchmark our installers, and
can't wait for our customers to take advantage of it. DigitalOcean's commitment
to the developer community and open source software make them an excellent
choice for any cPanel customer."
First released in 1997, cPanel & WHM is the leading web
hosting automation software globally. Its ever-growing user base prefers the
familiar, feature-full, and simple interface. Coupled with the ease of
DigitalOcean 1-Click Apps, this removes the biggest hurdles in managing a
server. The 1-Click Apps on Marketplace makes it simple to build your server with
cPanel & WHM installed already, allowing users to get straight to work
building and maintaining an online presence.
While highly technical features
like its robust APIs and EasyApache make managing infrastructure simple,
features like the Website Builder and WordPress Manager make it easy to for
even technical novices to build and manage stunning websites. This Linux-based
software allows you to take control of your website files, databases, web
directories, and email accounts as well as set up domains in one single
interface. Even website owners can handle this software without fuss.
About
cPanel, L.L.C.
Established in 1997 by CEO Nick Koston, cPanel provides one of the
Internet infrastructure industry's most reliable and intuitive web hosting
automation software platforms.  With its
rich feature set and customer first support, the fully-automated hosting
platform empowers infrastructure providers and gives customers the ability to
administer every facet of their website using simple point-and-click software.  Based in Houston, TX, cPanel employs over 220
team members and has customers in more than 70 countries.
"cPanel" and "cPanel
& WHM" are registered trademarks of cPanel, L.L.C.
For further information, please contact:
benny Vasquez, cPanel L.L.C.
Manager of Community Engagement
Phone: (832) 433-4005
Email: benny@cpanel.net
مدیریت سرور پشتیبانی و مشاوره – ثبت دامنه